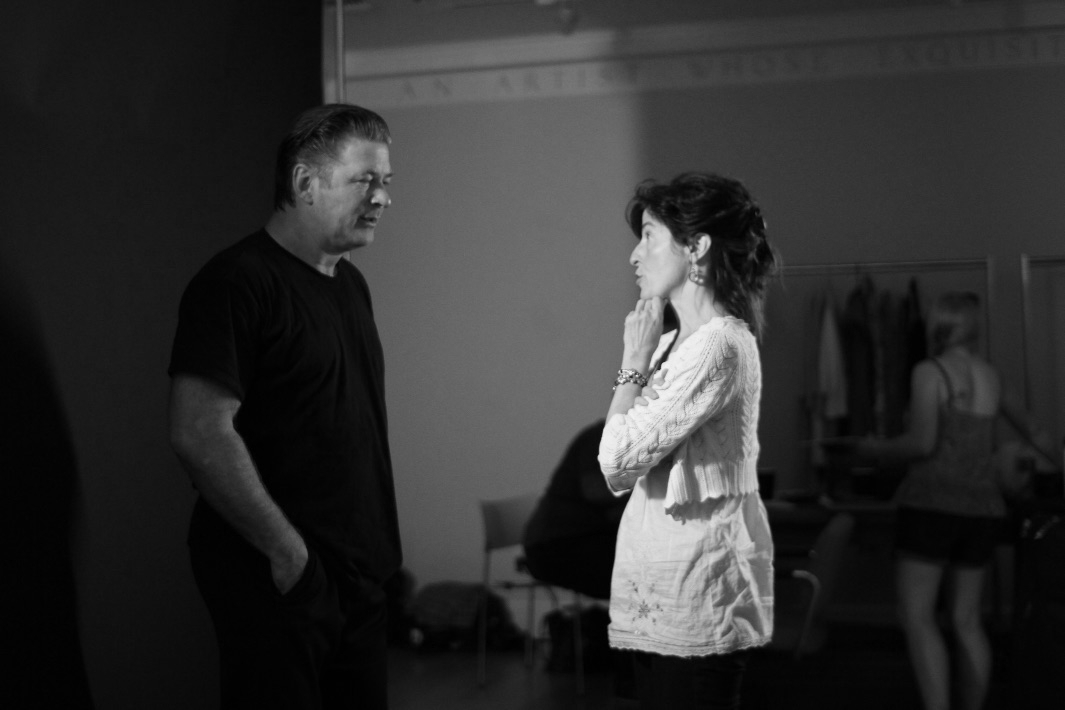 LISA MILINAZZO

MY CREATIVE PROCESS: "Everyone has some reminiscences which he would not tell to everyone, but only his friends…there are still others which a man is even afraid to tell himself…" (Dostoevsky); that's the story I want to tell. Each time I enter into the world of a script, I must make a decision. At first I see the most obvious journey the characters go on, what they do to and want from one another. Then I push myself into the uncomfortable place, the hidden nerve where I'm afraid to go, and perhaps excited to go. I invite my actors into that more private world of the play. In this way, the journey and the outcome are exciting for all of us. I look for the anguish in the play and the silent longing. Despite the horrors that characters may inflict upon each other, I'm listening underneath the text for that longing, for what screams inside them and the script as a whole, and I direct from that place. Discovering and expressing that journey is what inspires all my directorial choices.
My process is informed by Joan Littlewood & Alan Langdon whose methods of improvisation and ensemble were used in rehearsals to create piercingly truthful theatre.
MY WORK: I am excited by material which teeters on the edge of comedy and tragedy. I like depicting extreme worlds: a cauldron of peculiar, desperate personalities. My own work depends on my passionate presence and daring myself to be alive with every facet of myself in the rehearsal room. The actors and I delve into a script through exploratory improvisation and physical work to discover the world of the play in an organic, lively way. The universe we create becomes palpable and has a life and breadth even larger than the play, and larger than all the artists involved. Our explorations of text and character are experiential. My style emerged from my years as a member of the Actors Space ensemble in New York, headed by artistic director, Alan Langdon.
TOPICS THAT INTEREST ME: The twisted cry of the lost, voiceless soul is hugely meaningful to me. Lately, I've been interested in stories of alienation, the juxtaposition of the disenfranchised with the privileged. We live in a time in which lonely, sick, voiceless people sit at home, maybe at computers and plan a course of vengeance. They plan acts of violence, scheme to get their chance, make a statement and stake a claim in a world that doesn't belong to them, through illicit means, murder, violence and rage. In this virtual era when people have lost the art of connection and are more isolated than ever, stories of isolation are most relevant.
The granddaughter of Sicilian & French Canadian immigrants, I'm interested in characters who struggle to get 'in'; who long for a life that matters to the world….to be valued by society as a worthwhile entity. It is a universal desire, of course, whether you're rich or poor.
RECENT PROJECTS: Miracles Lost & Found, a Rock & Roll Rumination had a production at White Eagle Hall, Jersey City in early 2019 starring the extraordinary Marla Mase, & The True Groove All-Stars. Spoken word, funk, r&b, punk, soul, classic rock-n-roll, infused with GLOBAL SOUL, dance, drama, film and a wild ensemble from the US, France & Japan.
UPCOMING: "Beth, NY" an American Premiere by Steve McMahon; Stay tuned…..